A family in Williams Lake's summer vacation plans have been dashed after their travel trailer was stolen from a friend's property off Highway 97 north of town this month.
Chris and Sarah Moore were planning a Father's Day barbecue and went out to their travel trailer stored on a friend's property north of Williams Lake across from Lyne Creek Road to get a burger press from the trailer. Instead, they arrived to find their 2021 Keystone Bullet travel trailer Model 290BHS had been stolen.
The family had purchased the 34-foot travel trailer new and had loved using it to take their family on local summer camping trips.
But despite having chock locks, coupler locks, the batteries removed and the unit itself locked up, thieves were able to take the trailer sometime between June 9 and June 17.
"It was kind of shocking," said Chris Moore, noting he expects the thieves must have been scoping out the trailer in order to successfully manage to move it.
Their friend's live on the property and there was other equipment and items stored nearby, but nothing else seems to have been taken.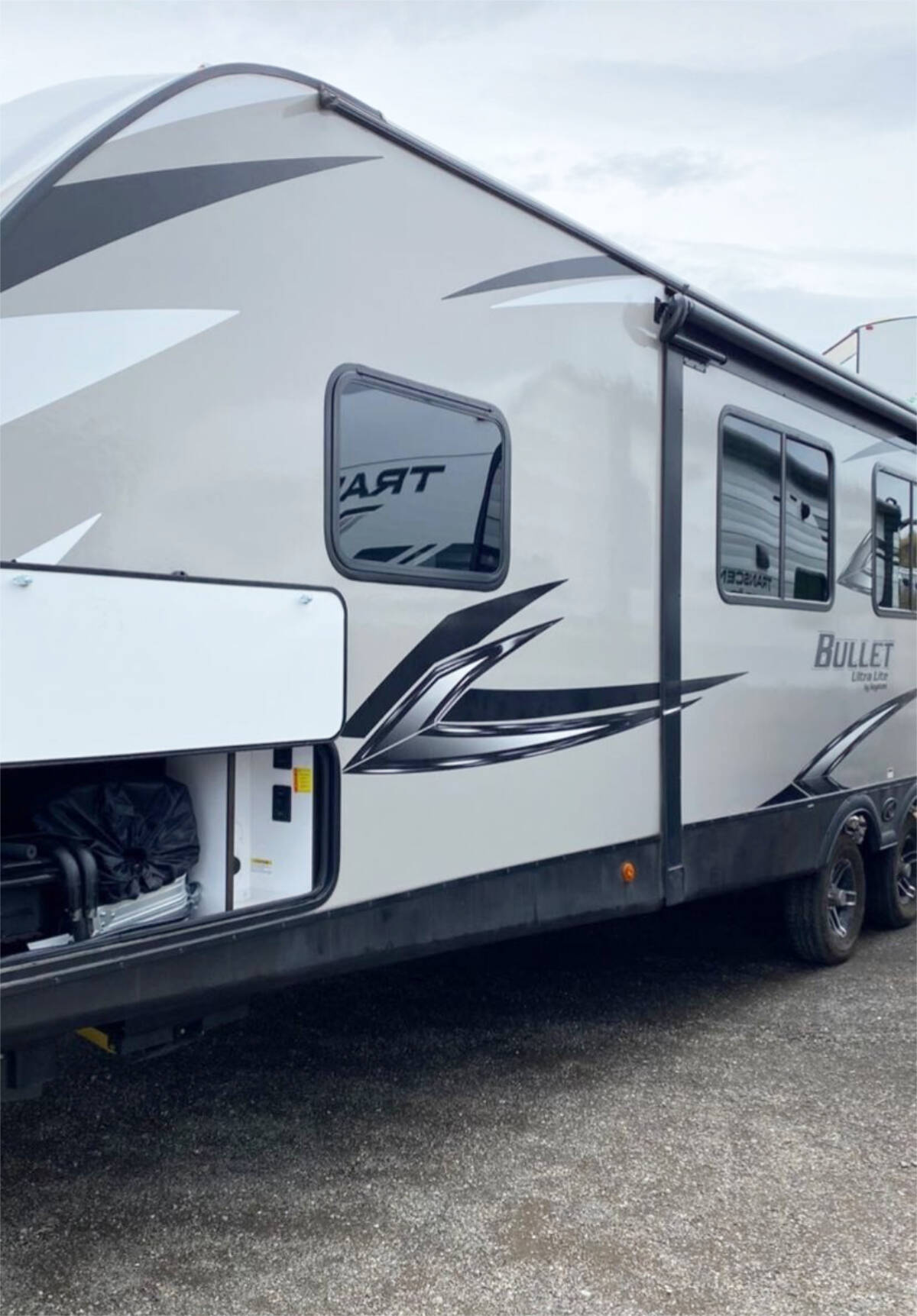 Moore said he was surprised they would take their trailer, given it isn't a high-end travel trailer and it was secured.
"They had to work at it for a while," he said.
The travel trailer had a black solar panel, a black slide topper on the driver's side, black rooftop vent covers and slide out and was currently insured, though they are uncertain whether all of the value of the trailer will be covered. They were still making payments on the trailer. There was also a Meridian RV tire cover on the spare tire at the time it was taken.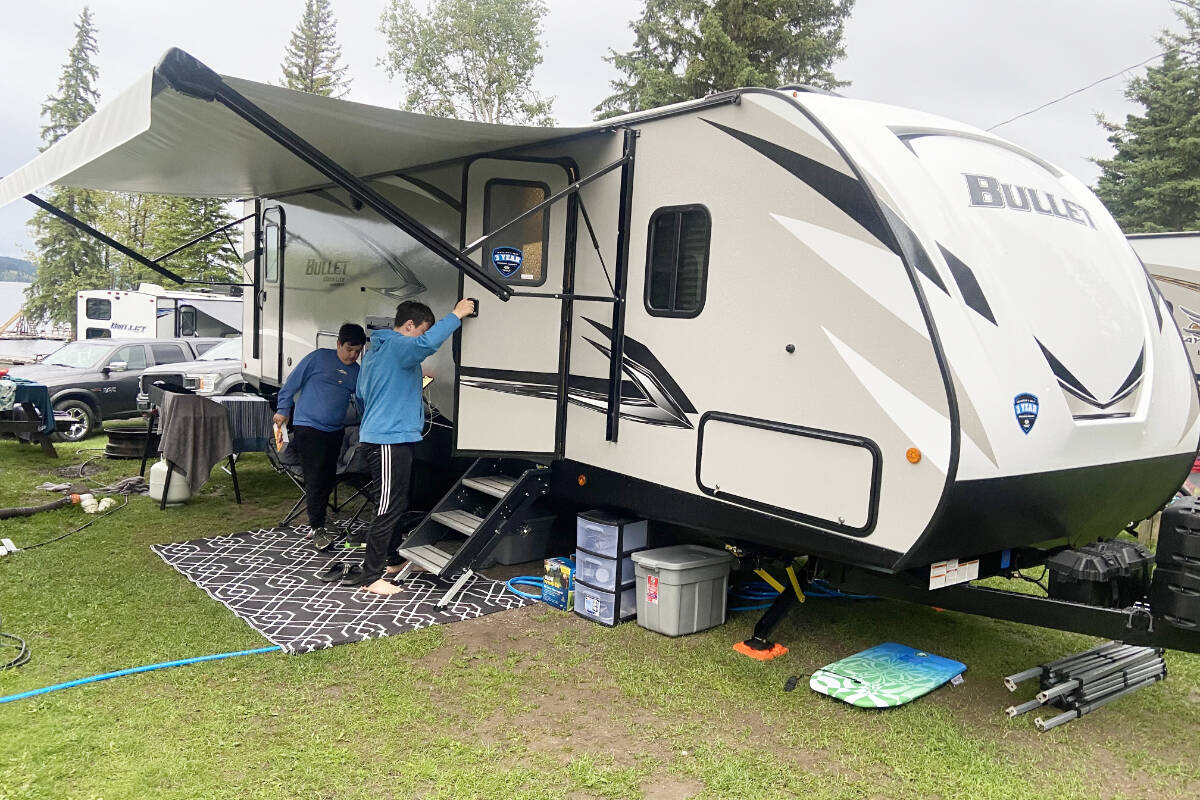 The couple has reported the theft to the RCMP, and were not given much hope the trailer would be recovered.
Chris and Sarah had booked a campsite for a week-long camping trip with their four sons in July on Horse Lake, and were looking forward to having a family trip before their eldest son Ethan heads off to university in the fall.
Anyone with any information or who believes they may have seen the travel trailer can contact the Williams Lake RCMP at 250-392-6211.
---

Do you have a comment about this story? email:
ruth.lloyd@wltribune.com
Like us on Facebook and follow us on Twitter.