Another property in Cache Creek is on evacuation alert due to the threat of the rising Bonaparte River.
A current flooding event in Electoral Area "I" (Blue Sky Country") poses a threat to life and property for one address at 1400 Coyote Valley Road, as well as other areas in area "I".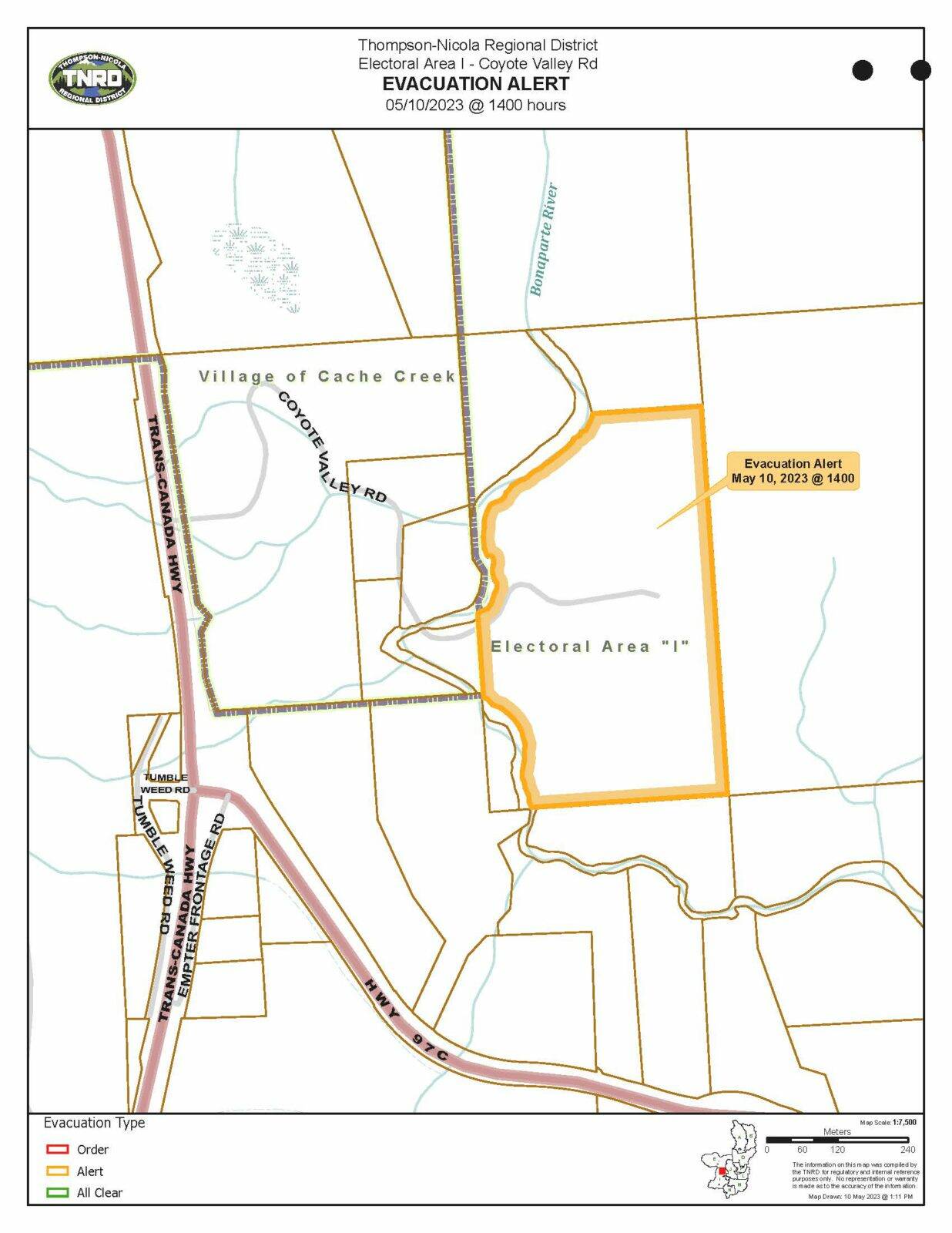 Thompson-Nicola Regional District Emergency Operations Centre (EOC) in Kamloops issued the alert at 2 p.m Wednesday.
The alert comes after a total of 47 properties were placed on evacuation alert and eight properties on evacuation order, Tuesday afternoon.
By 7 p.m. on May 9, the village confirmed that an additional 127 properties had been placed on evacuation order, including all units at the Sage and Sands Mobile Home Park on the Trans-Canada Highway. The order also includes properties on Old Cariboo Road, Nugget Road, and Collins Road.
The Village of Cache Creek also annouced that Old Cariboo Rd north of the Post Office will be single lane alternating traffic for approximately three days while work is done by the river.
The Village Office is closed to the public until further notice while staff respond to the current flooding situation. You can still phone the office at (250) 457-6237.
This evacuation alert is in place to prepare you to evacuate your premises or property should it be found necessary. Residents will be given as much advance notice as possible prior to an Evacuation Order; however, you may receive limited notice due to changing conditions.
For more information, visit www.tnrd.ca/emergency-services to access the Emergency Map, or visit www.emergencyinfobc.gov.bc.ca.